A Digital-first venture studio.
Startups are hard—
At
Digital Industries
we believe we can greatly improve outcomes for startups by co-operating companies in our studio model.
Accelerated Growth
Our shared service model lets companies focus on sales and growth, and more quickly achieve scale.
Fractional Resources
We keep costs low by providing our portfolio companies with shared access to a team of amazing professionals
Accounting and Finance
We take care of bookkeeping, access to credit, and make sure the back office runs smoothly.
Strategy and Oversight
Ongoing guidance and access to mentorship to leverage opportunities and avoid mistakes.
How we do it
We're more than just a check-- we're active participants in the successful operation of our portfolio companies. We succeed when we all work hard, together.
0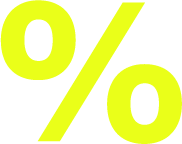 High Success Rate
We're well outperforming the 5% success rate most venture studios target.

0
Average Years of Experience
Our team is made up of seasoned professionals who love to build and support companies
Our philosophy
Co-operated startups can find a faster path to profit and scale.
Why we do it
Sure we're entrepreneurial. But starting a successful business is about more than just the good idea -- successful execution means being really great in a lot of categories.
By providing that framework, Digital Industries believes we can achieve better outcomes, more quickly, for our portfoio companies.




If you're interested in what we do or how we do it, let's chat.