We enable focus
by removing distractions
Digital Industries supports our subsidiaries by owning the nuts and bolts of business operations, allowing them to focus 100% on growth. By empowering our companies to shed activities that don't directly create value, we enable them to move more quickly and with laser focus.
Shared Services Provider
We provide fractional and ad hoc services to our portfolio companies. By pooling resources, our companies gain access to a diverse and experienced team that reduces operational risk and increases each company's capabilities.
0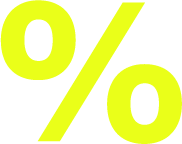 Portfolio Company Success Rate
Most incubators and venture studios have a success rate in the single digits. Digital Industries has a 40% success rate on portfolio company startups.
We sweat the details
Digital Industries manages the details and nuances of business operations for our portfolio companies. We've built a team of experts who care about each company's success like it was their own, so they make sure things are done right.
By sharing resource costs, portfolio companies leverage C-level executives in key strategic areas, at a fraction of the ordinary cost.
Broad (and Deep) Services
Digital Industries employs a team of experts in a wide range of skill sets. Instead or relying on a small number of generalists, we offer a diverse team of specialists.
Benefit from sibling companies
When we solve a problem once, the solution can be applied to everyone. Rather than independent investment and research, portfolio companies gain the collective experience of each others efforts.
Accounting and Finance
Digital Industries manages the bookeeping & accounting, in addition to CFO lead strategy.
Human Resources
Recruiting, employee onboarding & off-boarding, benefits administration, & payroll
Systems, Tools, and Technology
We evaluate, implement, and maintain key operational software and tools, as well as make sure the IT needs of each company are met
We really love helping businesses succeed. If what we're doing seems interesting and you'd like to talk, send us a note.